Season is open - Canoeing in Brandenburg
If I don't count several boating experiments in front of our workshop in Berlin and my trip to Portugal (coming in the next blog post) this was our first tour this year. We had couple of free days and used the marvelous weather from the last weekend to go to Uckermark and check out few new spots. Lübbesee near Templin and Ober-Uckersee, Ucker and Unter-Uckersee close to Prenzlau.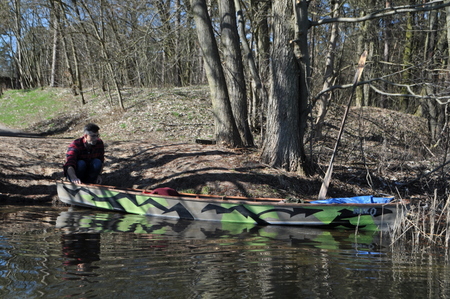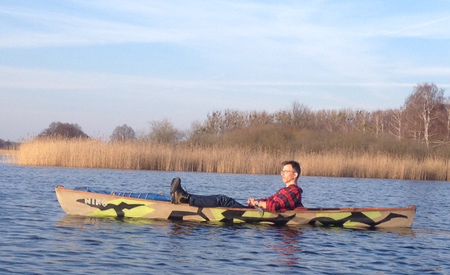 Ready to launch!
Lisa used a beautiful Covered Canooyak from Erika, built in a workshop about four years ago. Lisa's own boat is going through some changes (tuning:)) and so, thanks to the community, she was able to take this beauty for a ride.
I use (what a surprise) my old camouflage Canooyak. You may have asked yourselves already: "Why does he always show up in this boat?" Well the reason is because it's good, fast, light and hasn't let me down in nine years. Frankly, I wander why is this model the least built one in workshops so far (being the cheapest and the lightest of them all…)?
Anyway, here we are at the launching spot at Lübbesee in Templin. One could hardly believe it's still March although there are scarcely any green buds on the trees. Warm and sunny…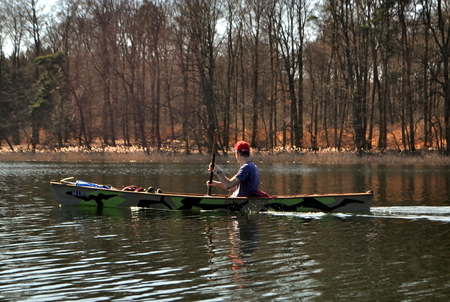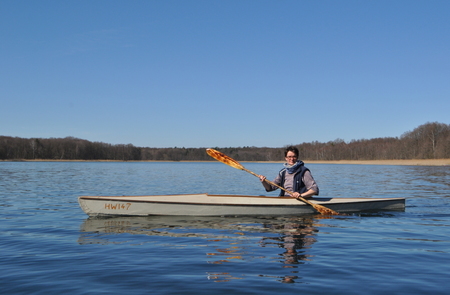 Lübbesee is 7 to 8 km long and about 400 m wide on the average. It's almost completely surrounded by forest. Here and there are some holiday houses to be seen, mostly on the northern shore. The most important fact is that it's forbidden for motor boats and has no roads near by except on the ends, northwest at Templin and on most eastern point where the road N° 109 passes not so far away.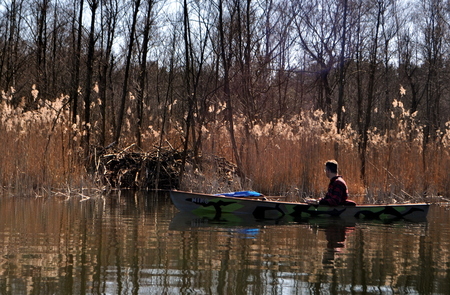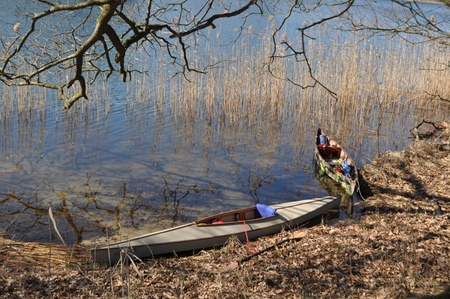 It's always such an incredibly peaceful feeling one gets when paddling in nature. It's a healthy good karma. And so we go on. The very big beaver nest (castle!) is always nice to observe. Unfortunately no beavers to be seen when the sun is high. And what a magic spot for a nice picnic break... 
The far end of the lake.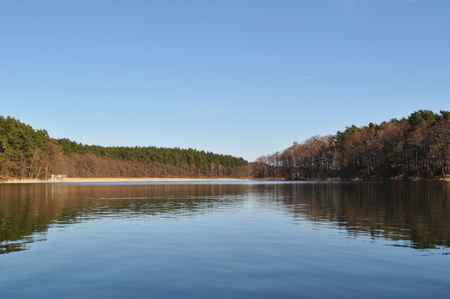 Paddling back was as beautiful. In the end we had a beer and fish sandwiches (the specialty of the north) at the nice little café by the lake in Templin.
The next day was even sunnier and warmer and off we drove to Ober-Uckersee. Already approaching this area was extremely beautiful, driving through the smooth hilly landscape. When we arrived in a local town we decided to stop in front of a very nice small hotel and ask someone where would be the best place to launch the canoes in the lake. The young lady tending the garden just said: "You are on the right spot here. Just go behind the hotel and put your boats in water." Wow, is it me or is it always a good luck following the people who come with canoes?
And here's probably the picture that sums up this weekend. This is how we felt: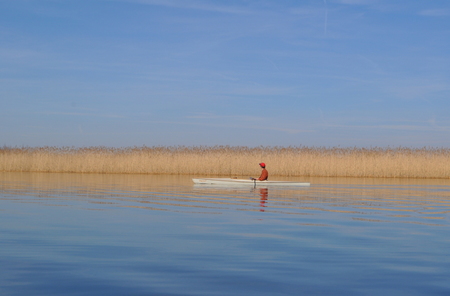 The essence of peace and beauty. Not to mention that we were the only ones on the water, all the two days along. A man told us later that day that this lake is one of the most beautiful in whole Germany. Maybe he exaggerated but we certainly believed him at that moment.
Sometimes it looked like a fairy tale land with these funny parasites on the trees. We saw a lots of wild geese and a family of wild boars roaming about. There's never time enough to pull out the camera and record these moments. But we saw it! And it was amazing.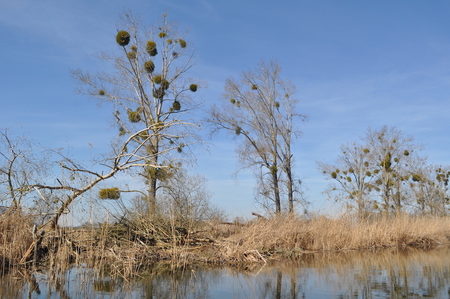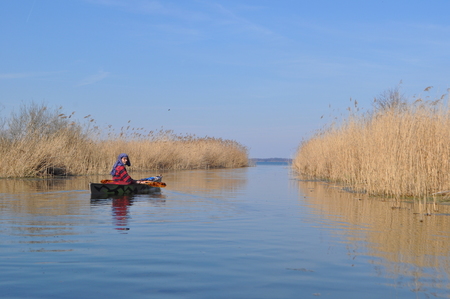 Finaly we reached the other lake. Quite a big one. The Unter-Uckersee is the third biggest in Brandenburg. Unfortunately we didn't have time to go all the way until Prenzlau, at the other side of the lake. We found a great place where to have our lunch though and enjoyed our time in the sun, watching the wind on the lake and the many birds which were already there.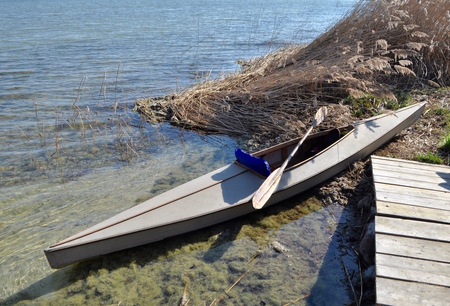 That was it. On our way back it was again as beautiful as before and I took the opportunity to sail a bit.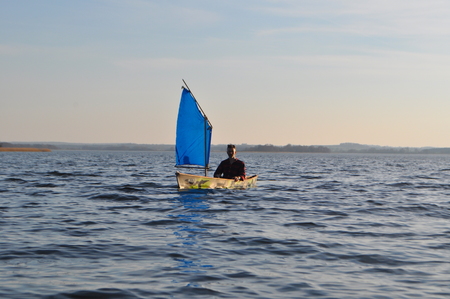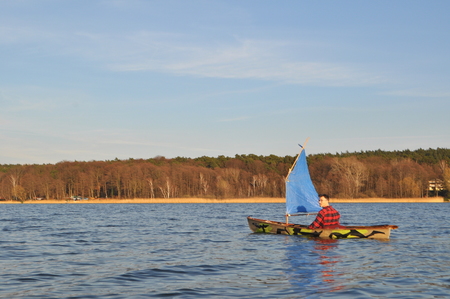 Stay tuned for the next tour report, this time an old tour that Niko made in Portugal in August 2008. Hot and exciting!
Your UrbanIndian team